Saturday, October 22, 2016 and now
182 days 18 hours 28 minutes

until the start of the London Marathon!
Welcome to a weight loss project that got seriously out of control.
It started out with a vague aspiration to run the London marathon, just once, and in under four hours. Well I completed London in April 2014, but it took over four hours. And so a second marathon followed, Paris 2015, and this time the four hour barrier was breached. Three more marathons followed, North Dorset Village, the Giant's Head (an off-road event), and Valencia (as official UK blogger).
I can occasionally be susceptible to the power of suggestion, and hence 2015 also saw me become a (mediocre) triathlete, completing the Challenge Weymouth Half Iron-Man distance triathlon, including scary sea swim, and also a (mediocre) cyclist, completing the Ride London / Surrey one hundred mile ride.
As for 2016, in April I ran (and I'm afraid partly walked) the 40th Manchester Marathon (which was apparently the right length!), although I was not quite able to repeat the Paris heroics. But I did also spend a great day in Liverpool on the trail of the Fab Four! And having (again) failed (miserably) in the London ballot, Berlin came up trumps, so I shall be off to the world's fastest marathon in September!!! :-), with the Bournemouth marathon to follow a week after – hmmmm – two in eight days!!!
Thanks to so many people who have supported me since it first occurred to me that perhaps I could be a marathon runner, back in June 2013. Manchester, Berlin and Bournemouth are again being run on behalf of children's cancer support charity CLIC Sargent. So I've set up another Just Giving page with a target to raise another £2000. Of course, any donations would be hugely appreciated – click here to go to my new Just Giving page.
And beyond that? Maybe I should aim for Boston – but that requires a qualifying time doesn't it? So it looks like 2016 is going to be the year when I make a serious attempt to train properly, eat properly, and run faster (note to self – yeah – right – not going too well so far is it?!?).
Keith
---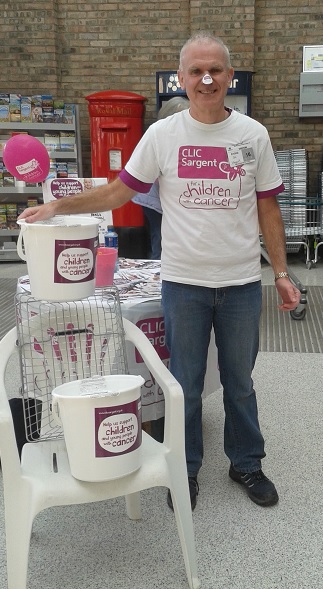 I started running in an attempt to lose some weight early in 2013. And having done that I started to think that maybe I could attempt to do something that I have always dreamed of doing and run the London Marathon. As a native of South-East London (now exiled on the South Coast) the London Marathon is a bit special to me, passing through so many places that I know so well from years gone by. But as I hit my mid-fifties time was not on my side.
Knowing that the chances of a ballot place were not great, I early on secured a charity place through the children's cancer support charity CLIC Sargent. I was able to complete the marathon in 4hrs 17mins 0 secs. So many people have supported me so generously on this journey and have helped so far to raise around £10000 for this great charity.
So www.keithsmarathondream.co.uk lives on into 2016, en-route to Manchester and to Berlin and maybe beyond that to Boston (via Bournemouth). The blogging continues, and so too (I'm afraid) does the youtubing! Cover you ears!