Wednesday, May 24, 2017 and now , the London Marathon is done – next up Dorchester!
Welcome to a weight loss project that got seriously out of control. I decided on a second assault on London, April 2017, and again arranged a charity place for children's cancer support charity CLIC Sargent. And then I got a ballot place, so thought I'd ask the lovely Kim Fudge if she fancied taking on my place, and then the lovely Hayley Howard decided to join the team, and before I knew the lovely Mel Ward has come on board too. We have a team – four Egdon Heath Harriers running London for CLIC Sargent. And with these three ladies on the team, charity fund-raising is never going to be quite the same again. Hang on to your hats!
Thanks to so many people who have supported me since it first occurred to me that perhaps I could be a marathon runner. we've set ourselves an ambitious target of £10,000 for London next year, so of course any donations would be hugely appreciated – click here to go to our new Just Giving page.
#egdonrunslondonforclic
Keith
---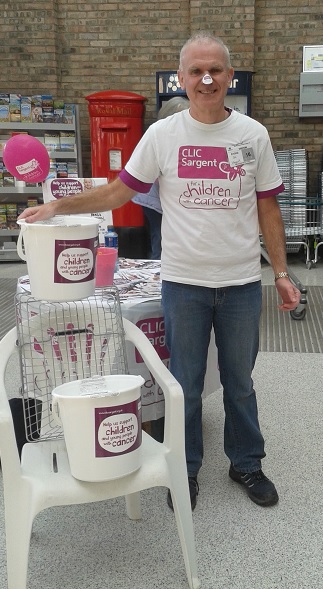 I started running in an attempt to lose some weight early in 2013. But also I had a vague aspiration to run the London marathon, just once, and in under four hours. Well I completed London in April 2014, but it took over four hours. And so a second marathon followed, Paris 2015, and this time the four hour barrier was breached. So many people have supported me so generously on this journey and have helped so far to raise around £10000 for this great charity.
As for 2016, in April I ran (and I'm afraid partly walked) the 40th Manchester Marathon (which was apparently the right length!), although I was not quite able to repeat the Paris heroics. But I did also spend a great day in Liverpool on the trail of the Fab Four! North Dorset followed, along with the wonderful White Star Running's Giant's Head Marathon and East Farm Frolic. And in September a quite memorable trip to run the world's fastest (but sadly not for me) marathon in Berlin, and a week later Bournemouth.
So www.keithsmarathondream.co.uk lives on into 2017, en-route back to London (and beyond). The blogging continues, and so too (I'm afraid) does the youtubing! Cover you ears!