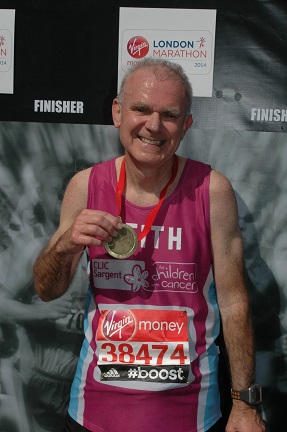 I used to find it so much easier to blog. I guess I used to have so much more to say. But now, just a week away from London 2018, maybe there are some things I can share with you, particularly if this is the first time you have undertaken this challenge.
Yes I could give you lots of great advice … about training … diet … conditioning … rest and relaxation. But essentially I know stuff all about any of those things. Back in June 2013, when CLIC Sargent first allocated me a place on the starting line, it all seemed so ridiculous. Not particularly fit, barely a runner, an armchair warrior, and at 55 far too old. I was certainly nothing like my idea of the sort of person who would run a marathon. And I guess the same may well be true of you. You may well not be your idea of the sort of person who would run a marathon? But I did it, and so can you, in which case maybe there are things I can say that will be of value to you.
It's Something Unpredictable …
I could say that on Sunday "you'll smash it" … "you'll be amazing" … but I won't . Because you probably won't "smash it" and there'll probably be plenty of time when you don't feel particularly amazing – more like complete s##t. But what will you do about that? The easiest thing would be to quit. But I don't think you will. Because I don't think you're that kind of person. You put in those hours of training … you ran in the cold .. in the wind … in the rain .. maybe even in the snow. There were times you really didn't want to go out. Maybe you were ill. Maybe you were battling injury. But you put in the hours and you've got to the start line. And when the going gets tough so will you.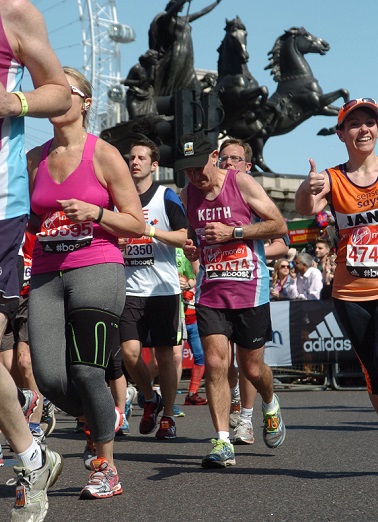 When you think about it the whole marathon thing is a bit stupid because:
It's much too far too run … we really are not designed to run such distances.
It's a stupid distance anyway. I mean 26 miles 385 yards – what's that all about?!? Why not 25 miles? … or 40 km? … or 20 km? … why such a ridiculous distance?
And then there's time? … crack 4 hours? … or 4:15? … or 5? … or whatever? I mean seriously – what does it b####y matter – I mean why are there 24 hours in a day? Why not 25 or 20 or 10 even … that would screw up our pacing bands for sure. So of course I have no finishing time in mind do I? No … by all means go for 4 hours … or follow the 4:15 pacer … but these cannot be ends in themselves. Quick trip to the loo and that's the last you'll see of the 4:15 man – imagine it – "excuse me – do you and those other 200 people mind waiting while I nip behind this tree?" … remember any marathon you finish is a worthy marathon.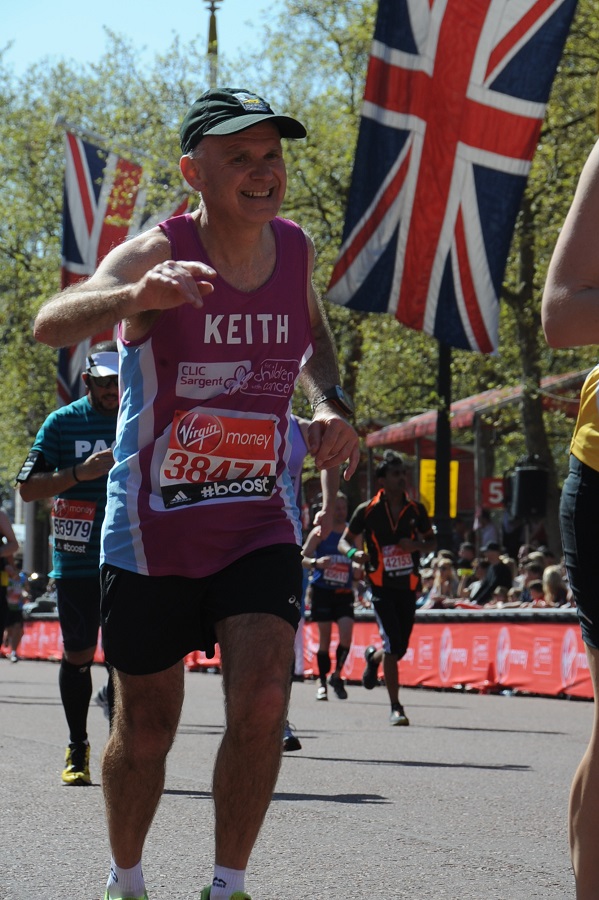 Ultimately what I am saying is that this was never meant to be easy and that's why it's such an amazing challenge that you're about to undertake on Sunday. This is one exclusive club you are about to join … a quick google suggests the percentage of the population that has run a marathon is maybe around half a percent … yeah – if it was that simple everyone would be doing it – but they're not … a worthwhile challenge indeed.
Now you could be out there for a long time on Sunday. There's a lot can happen in that time .. as you run through a whole load of feelings and emotion. That's ohhhh so much part of why I love it and keep coming back for more. The three "me's" – "head" me, "heart" me and "body" me – arguing … warring … negotiating … compromising – as we fight to bring us all home. Those crowds – maybe encouraging – sometimes annoying. And then your friends, family, and supporters – shouting your name – cuttiing through the hubbub – the greatest inspiration of all.
And other times I just sing to myself. Maybe that magnificent patriotic hymn – Jerusalem – "And did those feet, in ancient times …" Amercian Pie – just because it's the longest song I know – recite the whole song and that's another km under the belt … REM – Man On The Moon … Dusty – "I just don't know what to do with myself".
Aaaah and then there's the prize at the end of this. I know I've said it before, but it's immense. Every now and then in your life along comes a wonderful moment … a hair stands up on the back of your neck moment … you know the sorts of things I mean. And for me, for sure, there are at least two such moments that are marathon related … moments that I can look back on and I start to well up (as I am now).Yet how did I feel when I completed that first London marathon in 2014? FLAT AS HELL – Is that it? What now? And then one amazing moment as I looked down at my medal and suddenly EVERYTHING came gushing out. All that training … all that fundraising … the endless hours … the worry … the highs … the lows … culminating in this one moment in time. I sobbed my eyes out (for the record Paris 2015, and the moment I exited the Bois-de-Boulogne, spied the Arc-de-Triomphe, and realised that NOTHING was going to stop me going sub-four, was the other one, but like I said – I never have any finishing time in mind 😉 ).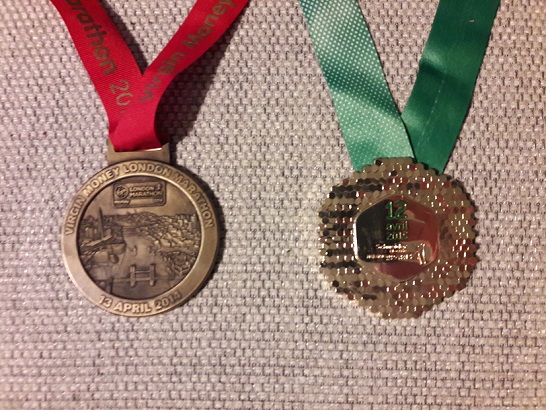 I can give you no cast iron promises. I cannot put my hand on my heart and tell you that you WILL finish, because ultimately I don't know that. We are all, to a degree, hostages to fortune. But what I can tell you is that the odds are stacked hugely in your favour. Again a quick google suggests that the percentage of starters that actually finish the London marathon is around 99% From my own experience I think I can count the number of people I know that have failed to finish on the fingers of zero hands!!!
And we already know the reason why – because on your journey to the start line, you have already proved the type of person you are and that is not someone who is going to look for the easy way out. Which is just as well because sure as hell it won't be easy. Now no-one can legislate against the unpredicatable, and if something happens that means you can't continue, then so be it. But that is highly unlikely, and so when things get hard, as they will, without fail, at some point, you will rise to the challenge and come out stronger for it.
But In The End It's Right …
You will have your own reasons for doing this .. maybe for a family member or for a friend. My own reasons are unashamedly selfish – I'm running this for me. Whatever these reasons are make them work for you.
I Hope You Have The Time Of Your Life
But ultimately it is you, and no one else. that's doing this. This will be YOUR fantastic achievment. You are highly unlikely to "smash it", but believe me, when you finish this YOU will have been amazing … you WILL have been quite awesome. It's all in front of you. It's there for the taking. It won't be easy. It was never meant to be. There may be times you want to give up. But you won't. Go out and do it.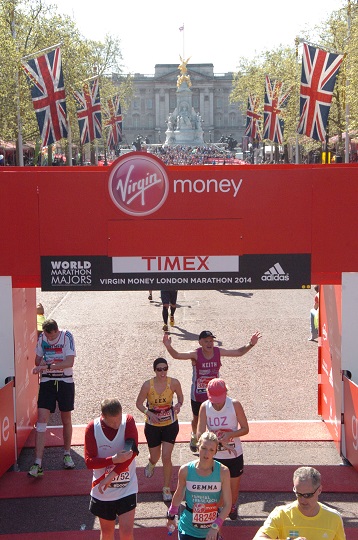 Thanks for reading,
Keith