Thank You For The Days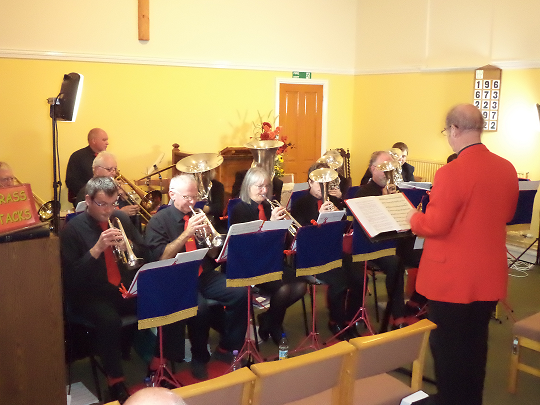 When I applied to CLIC Sargent for a place to run the London Marathon, I was asked to suggest ways that I might fund-raise. I sort of play the cornet (mediocrely – is that a word?) with a little brass group, Brass Tacks. Brass Tacks kindly agreed to stage a concert to raise money , which took place at Weymouth Bay Methodist Church, on 1st March 2014, and which raised nearly £500 for CLIC Sargent. We were asked to repeat the concert at Chickerell Mehodist Church, where we rehearse every Wednesday, on March 21st, which raised a further £117.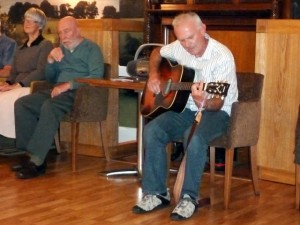 But apart from that I used to play the guitar a lot in years gone by, but my guitar has largely been gathering dust for a number of years now 🙁  But in this last year or so, I have rediscovered my love for it and one of my ideas was to busk! But could I stand the potential ridicule? So in the meantime I have created a youtube channel. My latest offering is a classic Paul Simon song, and is dedicated to all other first time marathon runners on April 13th. As we hit the embankment, we will be well and truly HOMEWARD BOUND.
I like to think of this as "virtual busking". I sort of decided that the classic "Days" by Ray Davies (of the Kinks) should act as the theme tune for this fund-raising effort for no other reason than the fact that I think it is a fabulous song. I've taken every possible opportunity to sing it so far and absolutely LOVED singing it at our concert with my younger daughter Anneliese singing some lovely harmonies.
And this is an old folk song that we used to sing at the Greenwich Youth Theatre's Folk Club, circa 1973!   See what you think, and please have a look at my youtube channel to see what other treats are in store there   🙂