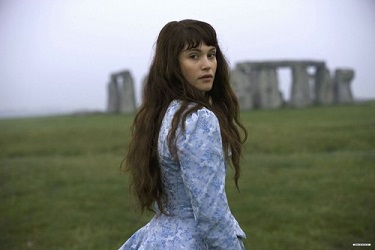 Sunday 28th July, I headed off to Wool with Mike Abbott, a fellow (relative) newby at the Egdon Heath Harriers for the D'Urberville Dash 10k, a race organised by a club member. Haven't read any Hardy, but apparently Tess and Angel Clare spent their honeymoon at Woolbridge Manor, which I assume is where the name comes from.
A nice course, about half and half road and off-road, with a sprinkling of not too steep hills, and plenty of woodland. Half way through the final kilometre (when I was feeling pretty knackered), a lady went speeding past and urged me to keep up with her, which I did as best as I could, and I reckon that must have knocked a good few seconds off my time. She was a member of the Erewash Valley Running Club, having come all the way from Derbyshire, and I reckon she must have been the husband of the chap who was the overall winner, in a pretty impressive time of 34:45. I was clocked at 52:49 and was awarded a rather tasteful tee-shirt for my efforts. Check out my log here.
No action shots so I have gratuitously included this picture of Gemma Arterton and Stonehenge. The pub quizzer in me knows two bits of interesting trivia relating to Miss Arterton:
1) She is, like me, a Charlton Athletic supporter.
2) She was born with six fingers on each hand.