13/12/2014
Back at the ExCeL Travelodge for a pre-Christmas weekend in town which include:
Some Christmas cheer in Trafalgar Square
A trip to the theatre to see the unusual "Urinetown" with my friend Diana
Regressing back to childhood, with a trip on the Woolwich Free Ferry
Regressing back to childhood, with a trip to see Charlton Pathetic Athletic play (very badly against) Blackpool
A second crack at Beckton parkrun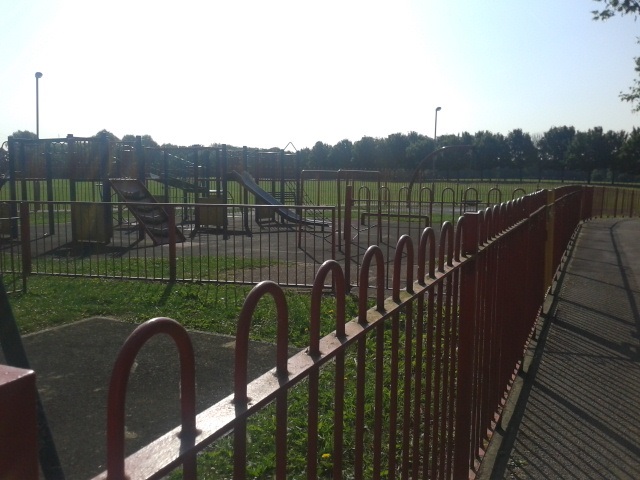 This was rather different from the first as this was now winter and the fields we were running round were now pretty boggy (apparently the previous week it was hard ice). Nice that, like Weymouth, there seems to be a real sense of community surrounding this parkrun. So really quite difficult to match the pace of summer. I finished 7th out of 30 finishers in 24:56 (giving me my first ever victory in the VM55-59 category!). Then back to the Travelodge for a hearty breakfast 🙂
21/06/2014
The summer equinox and I was in town to:
See Madeleine's production of "The Producers"
Run the first ever 'Ackney 'Alf
And staying at the ExCeL Travelodge, only a ten minute walk or so to the Beckton parkrun. Nice setting – like a "real" park with swings and roundabouts 🙂 And a total different experience to running with, say, 800 other people in Bushy Park. This is parkrun on a much smaller scale. The run headed of around a couple of fields. It was largely down to the athlete's honesty to not cut off two many chunks on the corners (having said that, my level of honesty appears just enough for Garmin to log almost exactly 5 km). Then a stretch where we headed out on a path into more of a wilderness area. Round a lamp-post, another slight detour, and back to the start. And then off for a second lap. I didn't push it too hard with the half marathon the next day, and finished 8th out of 46 finishers in 23:53.